Nissan Safety Ratings

Your and your family should always feel protected while navigating the roads of Avon, Plainfield, and Danville. So, when you're preparing to choose your next vehicle, it's important to do a thorough review of each model's safety ratings.
To help you understand more about the different components that determine certain safety reviews, we're here with our guide to Nissan Safety Ratings created by Andy Mohr Avon Nissan.
Thanks to the information contained on this page, you'll choose an automobile that's equipped with everything you need, including peace-of-mind.
Nissan Altima Safety Ratings
Nissan Maxima Safety Ratings
Nissan Rogue Safety Ratings
Nissan Sentra Safety Ratings
Nissan Titan Safety Ratings
Types of Safety Ratings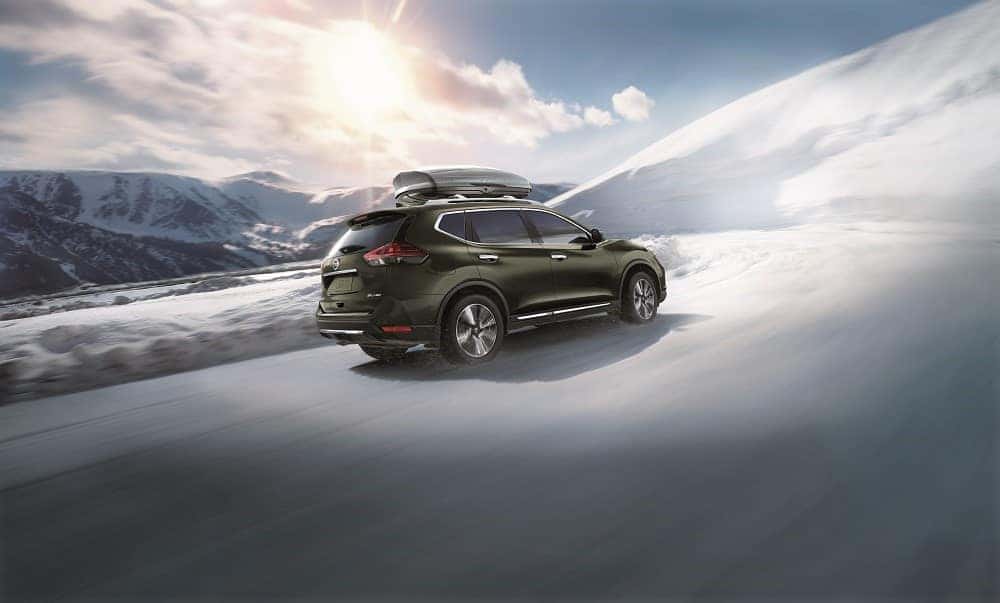 Let's begin your education on vehicle safety tests by first identifying the organization who supply them: The National Highway Traffic Safety Administration (NHTSA) and the Insurance Institute for Highway Safety.
Although both of these institutions' top priority is vehicle safety, each one conducts crash tests using different rating systems and stipulations. For example, the IIHS judges automobiles on their ability to protect passengers during an accident and the technology utilized to avoid collisions in the first place.
When analyzed for crashworthiness, vehicles can earn ratings of Good, Acceptable, Marginal, and Poor. Likewise, each car's crash avoidance technologies acquire scores of Basic, Advanced, and Superior.
On the other hand, the NHTSA examines the safety performance of automobile in various types of crash scenarios, including Rollover Resistance, Frontal, Side Barrier, and Side Pole Crashworthiness.
That way, you can be sure that your car is designed to keep you protected in any situation. If your vehicle confronts these situations like a champion, it'll receive the coveted 5-Star Safety Rating.
Why Are Safety Ratings Important?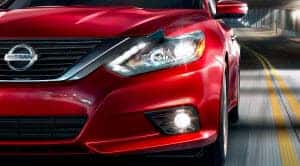 There's nothing more important to you than your family's security. That's why narrowing down your options to automobiles that've been awarded top-notch ratings from the NHTSA or the IIHS is essential.
By doing so, you'll drive knowing that your automobile has been put to the test and come out on the other side with outstanding results.
So, whether your sedan, SUV, or any other type of car comes with a shield of airbags, sturdy safety belts, robust impact beams, or anything else, you'll feel assured that your loved ones will remain safe inside the cabin during unexpected events.
To determine if your next vehicle is built with you in mind, check its safety ratings. These reviews will provide you with the guidelines you need to choose your ideal automobile.
Our Nissan Safety Ratings
As some of the safest cars on the road, Nissan is familiar with building vehicles you can trust. Just take a look at safety ratings of automobiles like the 2018 Nissan Altima, which comes with the highest scores from the IIHS in overall crashworthiness.
In addition, this sedan secured excellent results from the NHTSA's crash tests, bringing home 4 to 5-star ratings across the board. With those marks, you'll always feel content while surging down this road in this sporty vehicle.
Now that you're more familiar with the details of safety ratings, it's time for you to choose a car that's armed with a collection of protection. And for drivers of Avon, Plainfield, and Danville, look no further than the Nissan inventory at Andy Mohr Avon Nissan.
Discover more about the safety scores of your favorite model by diving into the Nissan Safety Rating reviews on this page. Once you've taken a look, feel free to stop by our showroom or schedule your test drive today!